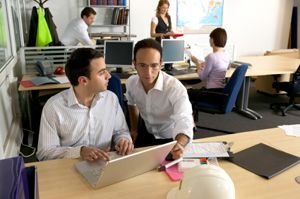 Here's a quick, simple and low-priced way to publish your book. At Derek Press and Penman Publishers, we know the statistics: Of every 100 manuscripts presented to publishers for their consideration, only 2 are accepted for publication. The laws of economics tell publishers they must sell several thousand books to realize a profit. We've discovered a better way. We ask authors how many copies they want and permit them to purchase books only in quantities they wish to buy, eliminating the costly expenses involved in printing huge numbers with all the attendant charges-inventory, warehousing, advertising, marketing, and so forth. The investment in the book is limited to the author's costs of preparing it for print and having it printed.
We realize the hard work it took to write your book, and we will help you get it published. We'll design and format your book, print it, get it listed in the trade marketing lists necessary for bookstores to buy it for resale, then offer you the tools to help you create your own successful marketing campaign.
The best part about publishing a book with Derek Press or Penman Publishers is that we can print books in any quantity, as few as 25 copies. Vanity publishers will charge you thousands of dollars to print a truckload of books, which they will not help you distribute. Derek and Penman use technology to keep your costs down, allowing you to buy books only as you need them. We also furnish you the information to distribute your book to bookstores and on the Web. Don't let self-publishers fill your garage with books! Print only as many books as you feel necessary, then reprint as needed.