Welcome to Derek Press & Penman Publishers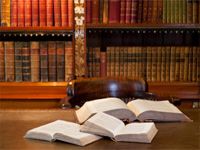 Derek Press is a leading publisher of books for the Christian market. We give authors everything they need to get published. Using print-on-demand, Derek can print everything from short stories to 500-page books at reasonable prices and on desirable schedules.
Penman Publishers specializes in self-publishing and book packaging. We can publish small or large quantities of books to meet your needs. We also offer mechanical editing and cover design. Our friendly, dedicated staff would welcome your involvement throughout the process.
Features